Spring Break 2015: Rincon, Puerto Rico Day 5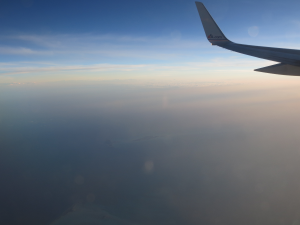 It was our last day in Puerto Rico for Spring Break. We had a completely different second half planned to go snowboarding and we were off to Denver later in the day. But first, we had to soak in as much sun as possible before heading to the airport. We enjoyed our remaining time on the beaches near our condo.
Tuesday, March 24, 2015
Our last few hours in Puerto Rico
We had an amazing few days in Puerto Rico. There was some big surf the first day, followed by more surf and beach time the second day. Then there was sailing and snorkeling and we got to explore the reef with our GoPro camera. The food was amazing and the atmosphere was laid back. Our island time was expiring.
Merri Beth and I enjoyed the beach near our condo, soaking in some of the fresh morning sun. Zander was stuck inside the condo, sulking because he has to do reading and writing. He was missing out on some great beach time.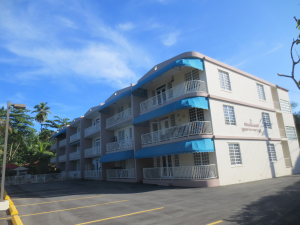 After we had everything packed up and Zander had his writing complete to our satisfaction, we walked over to the harbor area and enjoyed some time on the beach and a little bit of swimming. But that time quickly vanished and it was time to check out of the condo and get on the road.
The Road to San Juan
It took us almost three hours to get back to San Juan. It wasn't a bad car ride per say, just longer than we remember. We arrived in San Juan early enough to catch a late lunch. The Ceviche House sounded interesting, but we just hit some rain and went with our back-up plan because of where we were able to find parking.
We nestled in at Tomate Mexican Fusion and Margarita Bar for lunch. The food was amazing. Merri Beth and I shared our selections because we couldn't decide. We started with the Ceviche Pescado and then devoured shrimp tacos and veggie huaraches (oval corn masa cakes). The appetizer was fresh and zesty while both our entrees were delicious. We had lost track of time and when we looked at the clock, it dawned on us that we still needed to get gas for the rental car before dropping it off. Luckily the drop-off was only a few minutes away.
Beinvenidos to Miami
While at the airport in San Juan, we did some shopping before boarding our plane. And boarding was a nightmare. We ended up leaving almost 20 minutes late because people couldn't board the plane in time. Ugh!
The delay made our connection tight in Miami. Luckily, we were in the same terminal. But that left us with very little time to grab dinner. Merri Beth and Zander boarded the the plane after getting to our gate while I grabbed some pre-made sushi from a reputable-looking nearby restaurant. I was the second to last person on the plane, but I made it. We made our tight connection and we were off to Denver!
We ate our sushi for dinner shortly after take-off. Then Zander was out. Merri Beth followed shortly. I got some reading done, then worked on some GoPro video editing for a while. I caught a short nap before we landed in Denver.
After we checked into our hotel, just a short drive from the airport, we caught a late night snack at the Urban Sombrero. Unfortunately for us, the kitchen had just closed so we were stuck with chips and salsa—which hit the spot. And the 90 Shilling from Odell's Brewery was a refreshing way to end the travel day and begin our Spring Break in Colorado.
Pictures from Black Water Marina