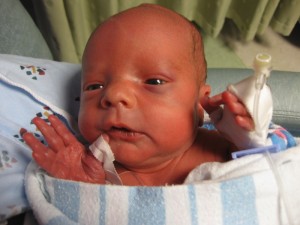 As many of our friends, family, and co-workers already know, we got a wonderful surprise during the early morning of July 27. You can read the full story of baby Coco's arrival. It was an amazing roller coaster ride and we've had tremendous support along the way. Thank you. Very much. And now, here's what so many of you want to know…
Naming Coco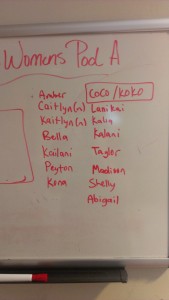 We love the nickname Coco. At one point we tried spelling it Koko just to try it out. But we're going with the Coco version of the spelling.
We looked at a bunch of girl names on various websites and drew inspiration from numerous sources. The short list was looking something like: Abigail, Amber, Bella, Caitlyn/Caitlynn,  Lanikai, Kailani, Kaitlyn/Kaitlynn, Kalani, Kalia, Kona, Madison, Peyton, Taylor, and Shelly. Some of them were just filler names to help us decide.
We even asked for feedback from our Facebook friends. After drawing inspiration from our family, vacations, and friends, we decided on Coco's real name. Which is…
Caitlyn "Coco" Kalani Hibbets
We know a lot of you have been waiting to know what we named her, but it's been a stressful weekend. Our first priority was to make sure Coco was healthy. We also wanted to let our parents know first. Now we're happy to share our decision with you.
We hope you like our name. If you don't, you can blame me. Merri Beth gave me the responsibility for coming up with the name—with final veto of course.
Now, enjoy some pictures.