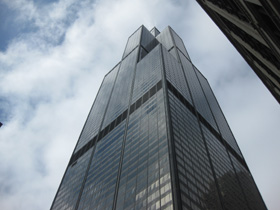 Remember we went to Chicago this past March? Some of you probably saw our Facebook updates and perhaps a few pictures that we posted. Now, you can relive the entire trip. Yep, we just got around to posting the pictures.
Looking back at the photos while it's 90° here in North Carolina brings a hint of coolness—like a cool ocean breeze. We weren't well prepared for the cold weather that Chicago had for us back in March but we'd take a cool morning any day now.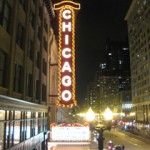 We had a fun time in Chicago. Most of my time was focused on DrupalCon, but Merri Beth and I managed to discover a few things while in the windy city. After we arrived, we saw the entire city from the top of the Willis (Sears) Tower. Then we explored Millennium Park and enjoyed watching the ice skaters.
During the conference, MB toured the Shedd Aquarium. We both attended the DrupalCon party at the Field Museum, hanging out with Sue (the T-Rex) and many of our Drupal friends. We found some good food and, of course, indulged in some deep dish pizza.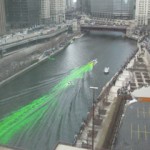 As our trip was coming to an end, we enjoyed an afternoon of architecture on the West side in Oak Park and saw the city at night from the Hancock Tower. Before we left, we endured a windy architectural boat cruise while the river was dyed green. Yeah, that was cool.
The day we left was the same day as the St. Patty's Day parade. What a treat! Enjoy our pictures from Chicago.