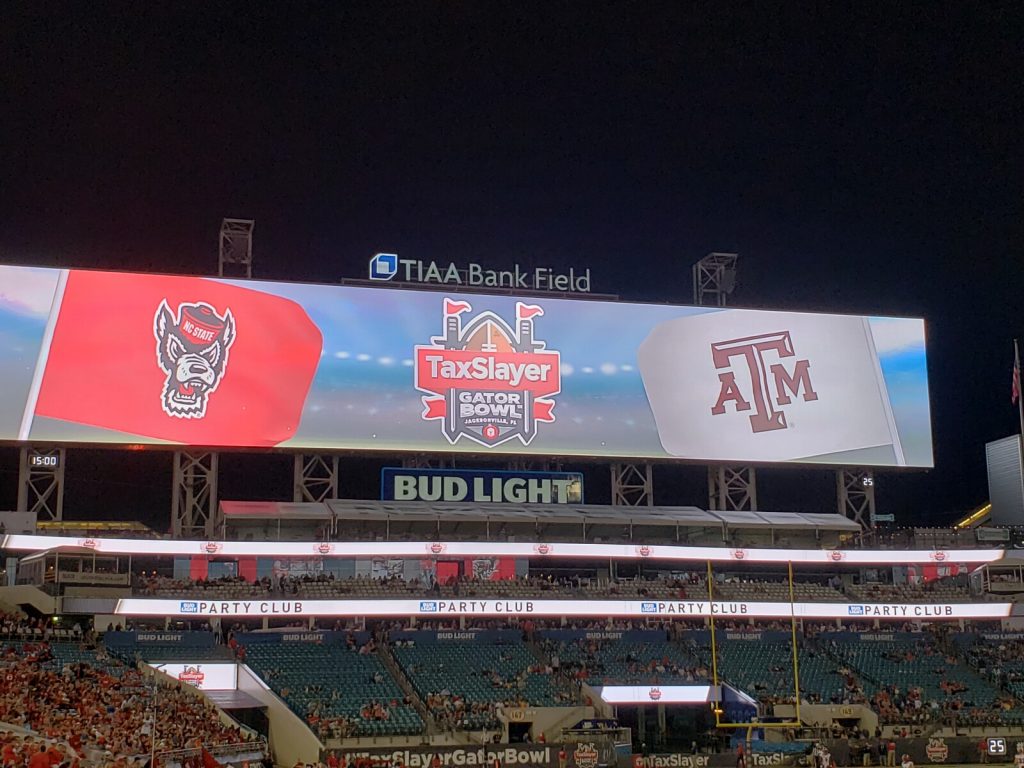 This was the day, NC State was battling Texas A&M in the 2018 Gator Bowl. We were in Jacksonville ready for the game and ready to ring in the new year. We had lunch at Jax Beach before the game and enjoyed more Florida sunshine.
My morning started off with a humid 5 mile run around the area near our hotel. The run started off great, but as the humidity settled in on my body it was kind of miserable. On the good side of things, my morning run took me over 800 miles for the year, so that's a score. After breakfast, we decided to head back to Jax Beach for the afternoon and to find some lunch.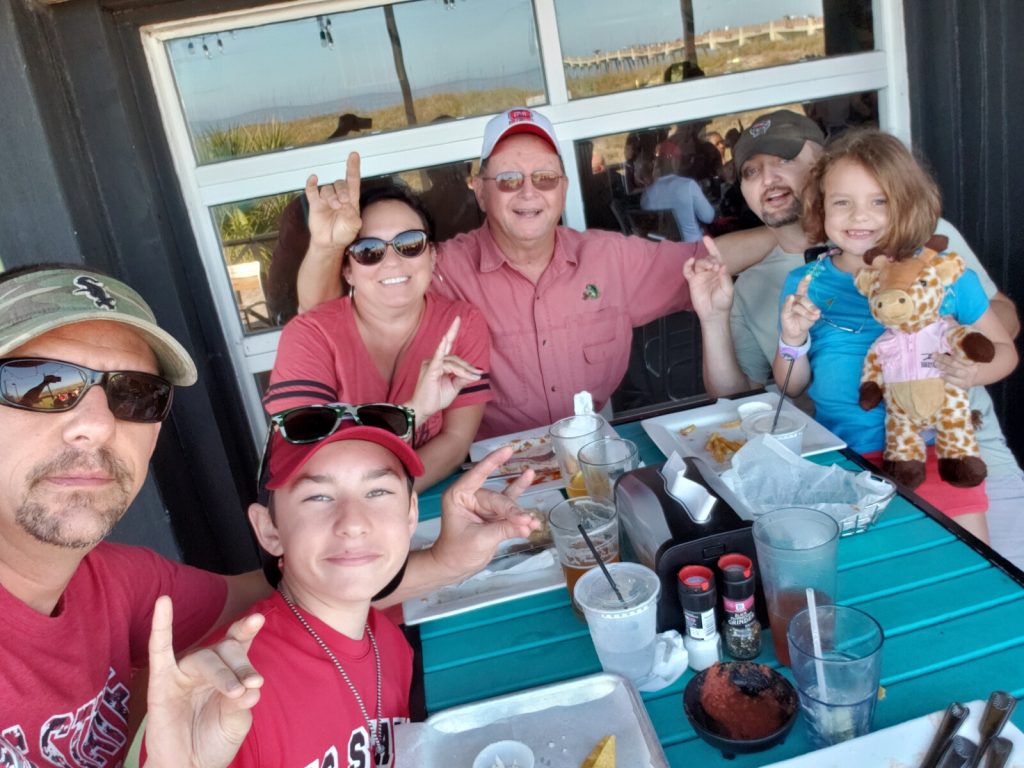 MB, Zander, Coco, Jim, Jamie, and I walked around Jax Beach for a while, checking out a few shops and the beach. Then we had lunch at The Pier Cantina Sandbar near Jacksonville Beach Fishing pier. We had to wait a little while for a table as they were busy for a Monday (wonder why?), but we were seated outside when our table was ready. A great meal, but the service was a touch slow and forgetful. Really cool vibe and scene though.
After lunch, we spent some time on the Jacksonville Beach Fishing pier taking in the scene, watching people surf in the small 1-2 foot shore break, and enjoying the views from above the water. It was sunny, warm, and we didn't want to leave. But game time was approaching.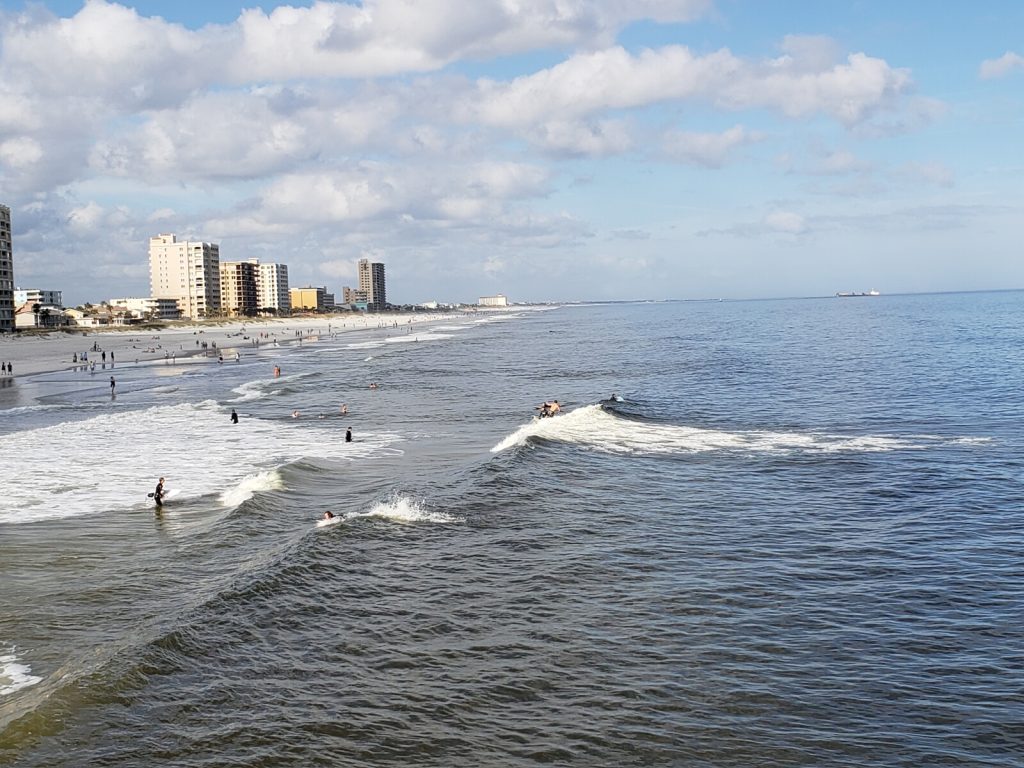 Back at the hotel rooms, all of us were enjoying a quick rest and getting ready to head to the game. We ordered a Lyft to take us to the stadium because we wanted to avoid parking two cars and dealing with all that traffic and parking drama, so a Lyft was clutch. We walked around the stadium, enjoying the scene and the excitement leading up to the game. Unfortunately, shortly after we arrived, MB realized that the clutch she brought was not NFL regulation and we started to freak out, knowing she wouldn't be able to bring it into the stadium. Literally by an inch or two. So Jim and Jamie took the kids into the stadium while MB and I took a Lyft back to the hotel to drop of things and then head back to the game. So much for saving money on parking.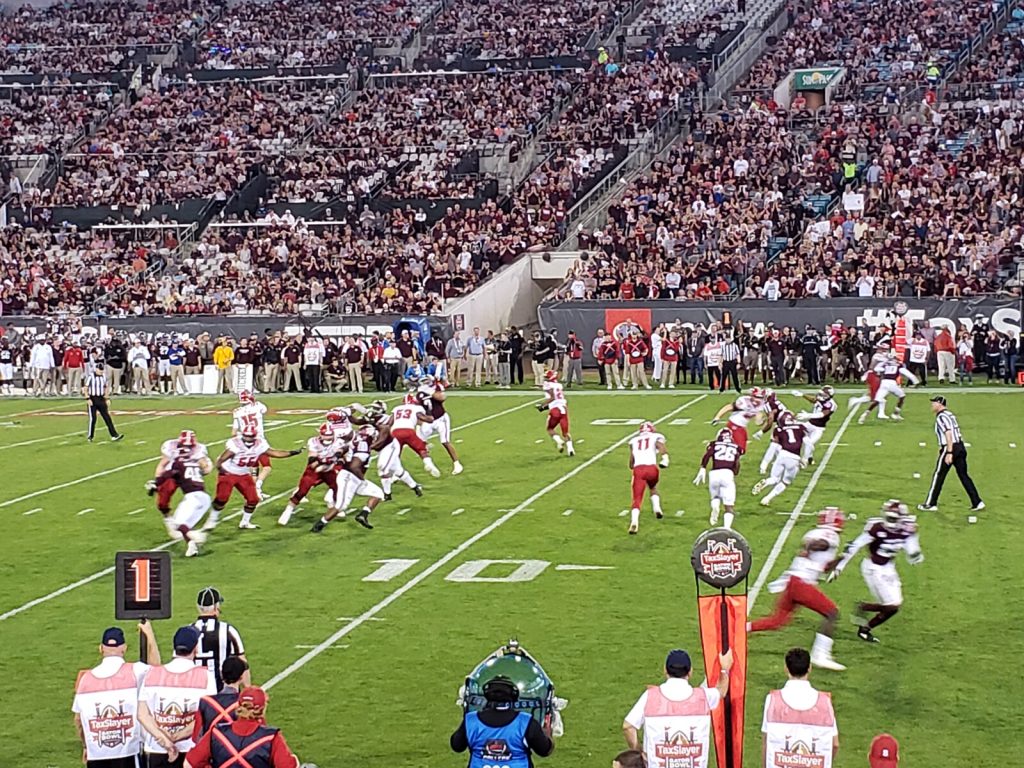 Game time. We were all in the stadium, in our seats, ready for the game. The excitement was building and the Texas A&M fans were fun to engage with. Shortly after the second quarter, we began to realize that the Wolfpack, minus our main offensive coordinator and several key starters who were sitting out, was letting the game slip away. Bummer.
While the turnout of the Gator Bowl, 52-13, was a blowout by Texas A&M, we were proud of our Wolfpack and glad that we attended. We wanted a better result, but it is what it is. We left the game and got a ride share back to out hotel.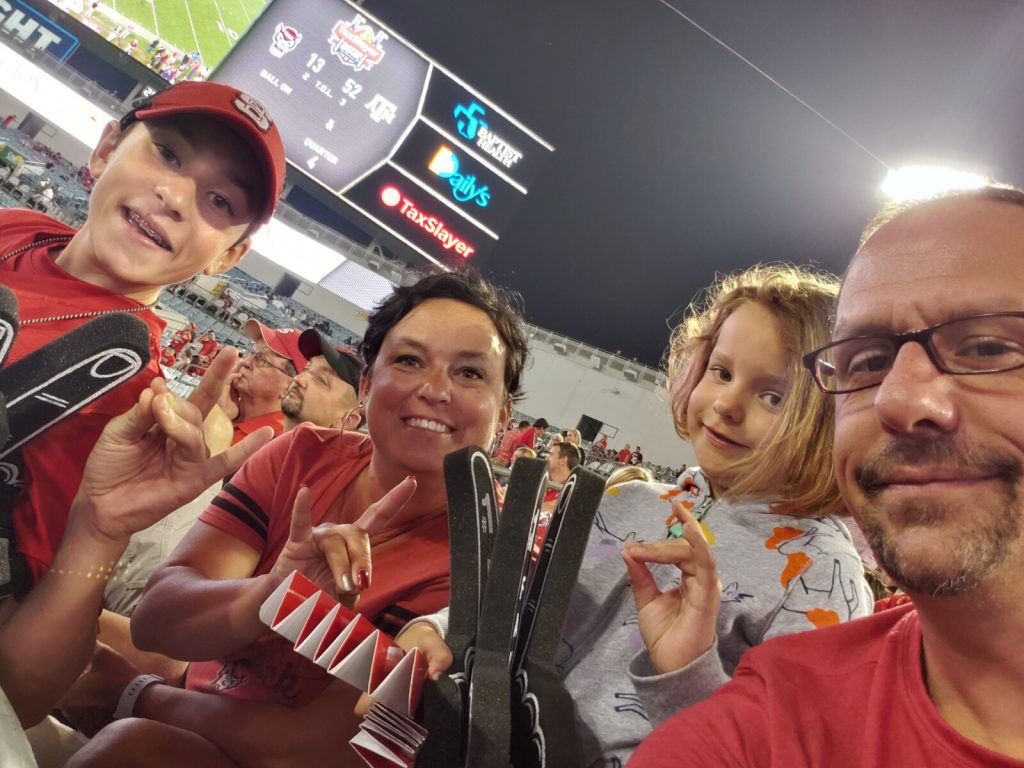 It just happened to be New Years Eve in case you weren't paying attention. This was the first New Years Eve MB and I haven't been at home since we moved into our house in April 2001. What? No late night Guitar Hero and bottles of bubbles? Yeah, creatures of habit, but a welcomed change from the routine. It was nice to change things up and my mind is thinking about empty nesting and New Years now. Hmmm. Okay, let's be realistic, Coco is still in the first grade.
Back in our room, we had a bottle of bubbly and Jim, Jamie, MB, and I raised a glass while we watched the ball drop in Time Square. Happy New Years! Welcome 2019.