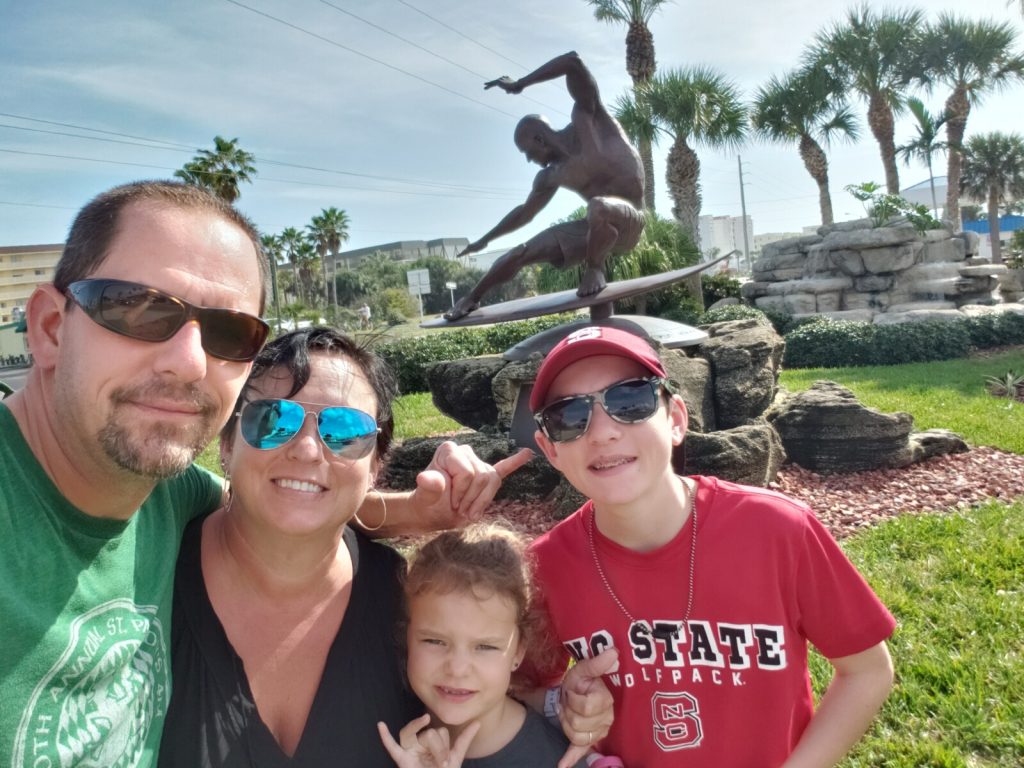 Today was our last day in Cocoa Beach before heading to Jacksonville for the Gator Bowl. We had to pack everything up, but before hitting the road for two hours, we wanted to milk our time in the warm sun in Cocoa Beach. There was surf, a final visit to Ron Jon's, and some lunch at the Tiny Turtle. Once we arrived Jacksonville, we checked into our hotel and went to the beach where things were chilly and foggy. It was another amazing day in Florida.
Zander and I woke up noting that there was still some decent swell coming in. Wait, what? Surf is still up? Out time was limited so we were on it catching clean 3-4 foot leftover's. Barely anyone was out and once the tide settled, the surf was super fun. While in the line-up, I saw a mama dolphin and a pup cruise by, nearly 15-feet away. Startling at first, but magical. People pay good money to see that in the wild, it just happened right in front of me in the line-up. So cool!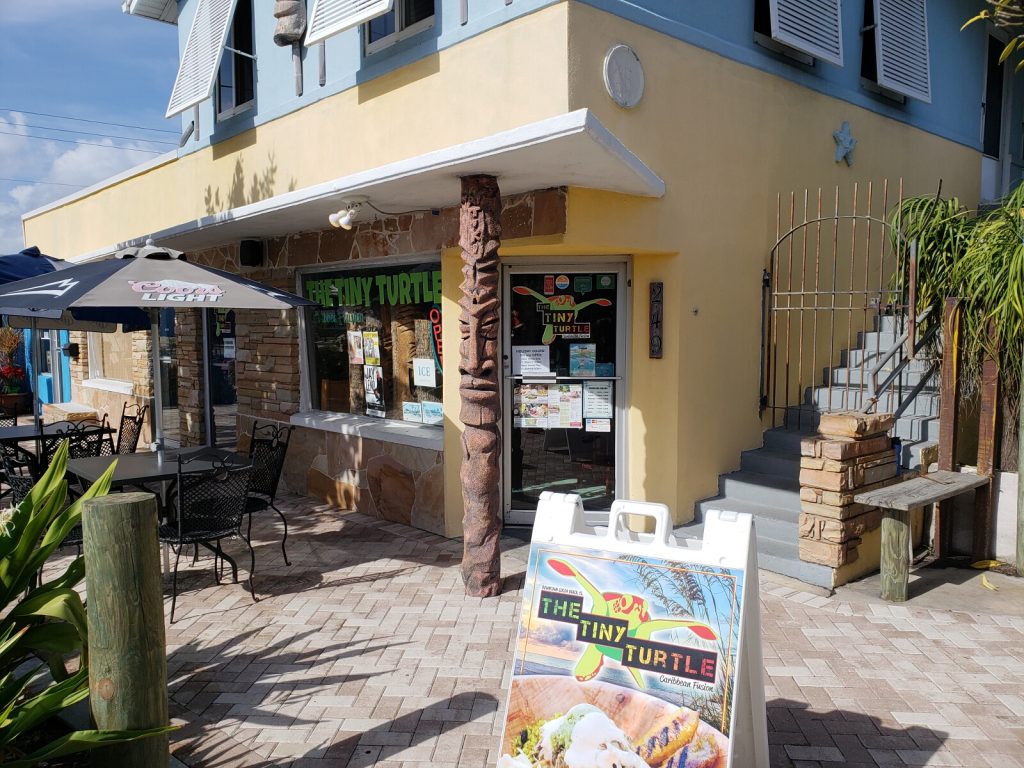 We had to exit the water around 9:30 am in order to dry off and get things packed up to check-out of the condo. It was hard to leave the water, but we scored! Once back in the room, we had sprawled and needed to bring it back in. It took some time, but we got everything packed up and the Jeep was ready to roll.
First thing, with the south east winds all week, the Jeep was covered in saltiness. Time to find a car wash. The surf boards were inside the Jeep while we cruised around town before getting on I-95, so that wasn't an issue. A quick rinse had everything cleared up. We decided to kill some time and do one more round of shopping at Ron Jon's before lunch. MB and I scored a few threads since the last trip was more about the kids and souvenirs.
Our last hooray in Cocoa Beach was lunch at the Tiny Turtle. What a cool little surfer spot. Caribbean themed and delicious. Another score and what a great last meal in Cocoa Beach for us to enjoy as a family. Our last stop in was a quick visit to the Kelly Slater statue where the A1A splits north of downtown. I checked this location out on the first day during my run, but the kids hadn't made a visit and Zander wanted to get some pictures with his new camera.
Our time in Cocoa Beach had expired and it was time to drive to Jacksonville. White-knuckled on I-95 for two hours, MB drove like a champ. Along the way, there was a Goodyear Blimp ground support 18-wheeler convoy sighting. We believe the blimp was in Miami for the Clemson vs Notre Dame playoff game and heading to Jacksonville for the Gator Bowl. Good theory. Once we arrived in Jacksonville, we actually spotted the blimp passing over our hotel. No way!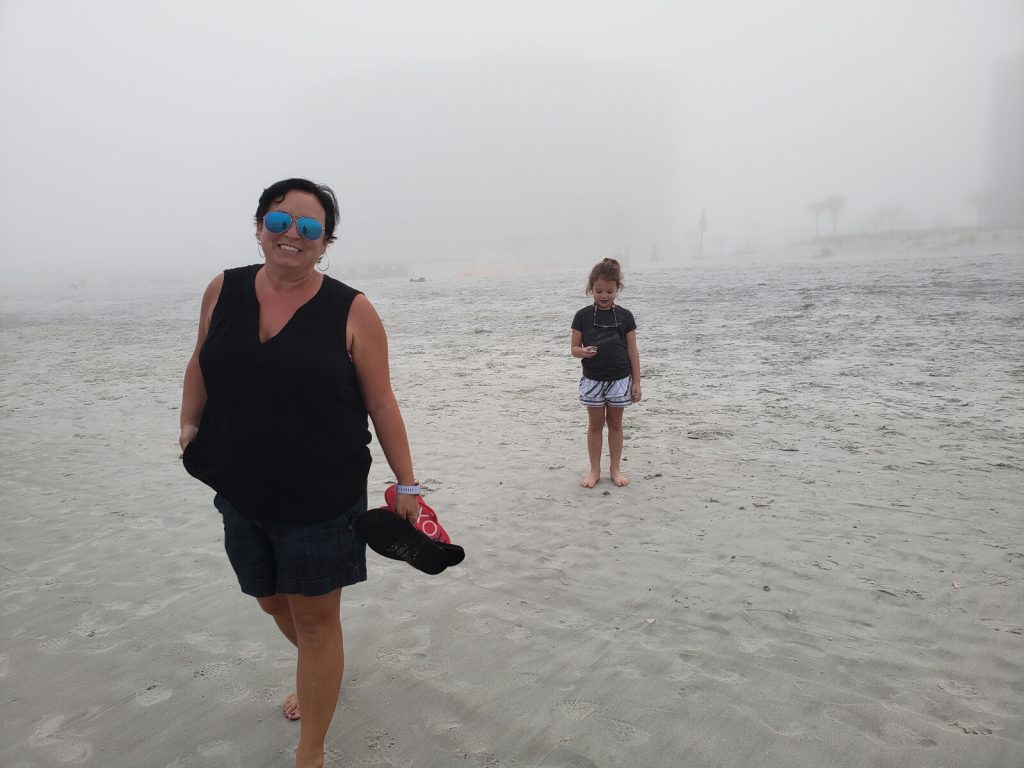 Once checked-in and settled, we took a 15-minute drive over to Jax Beach, just because. We had no plans, but wanted to check out the beach scene. After a quick visit to a foggy, misty, and chilly shoreline, we started noticing a lot of NC State and Texas A&M fans roaming the streets. Turns out, we were in the middle of a pep rally—not sure how we missed the memo. We apparently just missed all the Wolfpack activities at 4:00 pm.
We made our way back to the hotel as Jim and Jamie (Merri Beth's dad and brother, respectively) were arriving from a long day on the road. We hung out for a while before making a few dinner plans. Wow, the area we were staying was busy as hell and it was Sunday night. After declining a 90-minute wait at the first place, the family had dinner with Jim and Jamie at Ted Montana's Grill. It looked like they had been busy and we arrived after the rush. Anyway, dinner was fine and it was a long day for all of us.