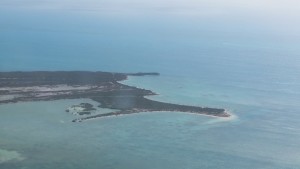 Our adventures in Turks and Caicos started with an early morning flight out of RDU. As in, 6:30 am early. That meant we were in the Caribbean shortly after lunch following a short layover in Atlanta. Let the island vacation begin.
Island Time: Thursday, December 17, 2015
We landed at the Providenciales airport and walked off the plane with the warm Caribbean sun welcoming us and some stiff tradewinds blowing across the tarmac.
We cleared customs and immigration, then got our rental car. Soon after that, we were checked into our villa for the week and settled into our home away from home. It was Thursday, and we heard good things about the fish fry at Turtle Cove. Before exploring the fish fry, we made a big trip to the grocery store that was just down the road. After our shopping adventure, we unpacked our groceries and we were ready to party.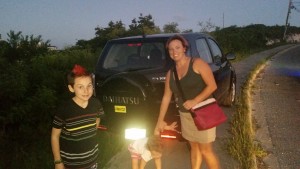 The fish fry happens every Thursday near Turtle Cove at Children's Park. We found a place to park (on the sidewalk) near the fish fry and followed the music. We grabbed some food from one of the vendor's and enjoyed the local eats from da Conch Shack. We sampled cracked conch, grilled conch, and fish tacos. The music was jamming and there were lots of other street vendors to check out.
That was enough for the first night—and the kids were getting restless. It was time to get ready for our first full day on the island.
Pictures from Turks and Caicos