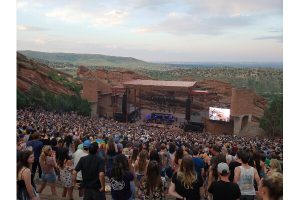 Today was the day we've been waiting for—The Dirty Heads were headlining at the Red Rocks. But first, getting there was part of our journey. More breweries and a trip to Denver were on tap. A few stops in Ft Collins were in order before we headed south.
My friend Jason and I headed out for a jog in the neighborhood to get the day started. We got out before it got too hot and got in a few miles. What a great neighborhood with some awesome parks. Nice and flat too!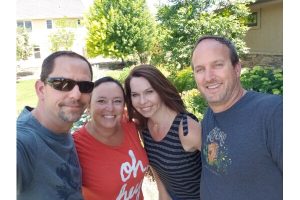 MB and I said our good byes to Jason and Joanna and thanked them for their hospitality after an amazing breakfast cooked by a killer chef. It was great to see them, hang out, and catch up. Onward to a few stops in Ft Collins before driving south to Denver.
First up, Zwei Brewing, a German-style place that had a score of IPAs that I really enjoyed. Next, a quick stop at Guilded Goat where there was some World Cup action happening in the tap room. We grabbed a table outside and enjoyed the late morning before heading to Loveland.
About 30 minutes south along the 287, we arrived at Big Thompson Brewery just as they were opening. The owners were from Virginia, and they were very kind and welcoming to us. Decent beers too!
We hit the rode again and grabbed lunch at a spot called Pump House. What a great score, good food, great atmosphere, and delicious beers. I got a flight to sample what they had. The Nitro Peanut Butter Stout and Flashpoint IPA were fascinating samples.
Onward to Denver. We continued south on the 287 and arrived at our AirBnB near Sloan's Lake. We unloaded our bags, quickly settled in, and got ready for the concert. We made a quick stop at the grocery store, then were eager to head out to Red Rocks for the show.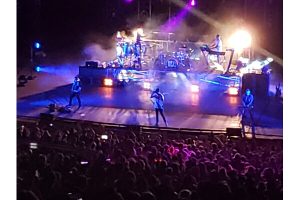 We arrived at Red Rocks and parked the Jeep. We proceeded to the entrance and stood in line for about 45 minutes. Once we finally made it into the venue, the show was rocking. Pacific Dub was a great opening act followed by Iration. We decided that we just wanted to get some decent general admission seats and enjoy the show—no point in fighting to get close and up front as there wasn't a bad seat in the house. The Dirty Heads played an amazing set list. We really enjoyed the show and can't wait to see them again in Vermont in a few weeks.
Great pictures from our Colorado summer crush