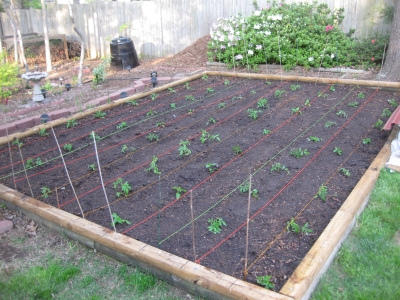 After running the Flying Pirate Half Marathon on Sunday, April 10, I took this past Monday off from work. My initial plan was rest up and use it as a recovery day. That's not how it turned out.
I started the morning off with a recovery run. And it was painful. I forced myself take it easy and do a 3-mile lap at Lake Johnson. After my jog, I ran some errands. I eventually made it to Logan's to make my vegetable selections for the season.
There was a variety of tomatoes, peppers, and other vegetables to choose from. Since I've focused on tomatoes and peppers over the last few years, I went with what I knew. Here is what I picked out.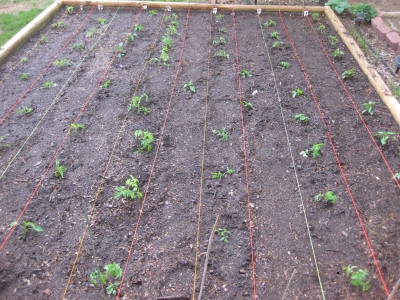 Tomatoes:
Red Cherry
Better Boy
Rutgers
Celebrity
Early Girl
Park's Whopper
Peppers:
Camelot X3R
Big Bertha
Golden Yellow
Jalepeños
I spent my afternoon in the garden. First, I did some yard work and mowed the lawn. Then I prepped the 12×16 garden space and got the dirt / compost ready for planting. I had previously tilled the garden over the past few weeks to prep it for planting.
I planned out the grid, then started organizing where I wanted the plants this year. I reviewed my plantings and notes from previous years and put the plants where I thought they'd do best. Then I planted and watered the garden.
The first batch of salsa should be ready by mid-June.