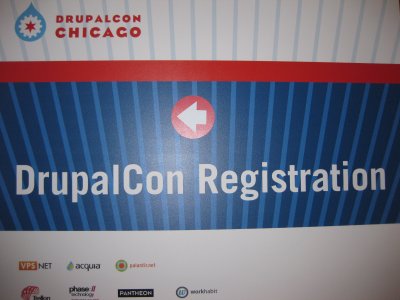 I was ecstatic to present at DrupalCon Chicago this year. When George Demet from palantir.net and co-chair of this years DrupalCon contacted me a few months ago, I couldn't turn down the opportunity to present at DrupalCon.
I presented today at 11am (Central time). My talk highlighted the impact of open source principles like sharing, collaboration, transparency, meritocracy, rapid prototyping, and many others on community building. My session used opensource.com as a case study to explore the ways the website went from an idea, to a growing community.
There were great questions from the audience, which I really enjoyed. The Q&A was interactive and we covered a lot of ground to make the session useful for everyone.
I'd like to thank all of the folks who attended my session and particularly to the woman who came up afterwards and mentioned this was her favorite session so far.
For those that wanted the slides, here you go. [PDF]