I finally got some time to get my pictures from the 2010 Wolfpack football season together. From the opening game against Western Carolina to the overtime loss at East Carolina, we've enjoyed tailgating, wins, losses, and the excitement of Wolfpack football.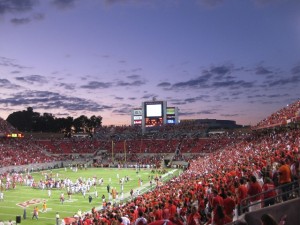 Enjoy our fun with the Wolfpack Nation as we cheer on NC State:
What's been your favorite part of the Wolfpack season so far?