The second day of One Love California Reggae Festival was awesome and very long. I can say that we were both tired and our feet were hurting from standing all day. We got to see some of our favorite bands and explore some new ones.
Our line-up included (listened to Low Budget on our way in to see the) Bumpin Uglies (great set), Of Good Nature (from Charlotte, NC), Passafire, The Movement (best set of the day), Seranation, Fortunate Youth, Tribal Seeds, SOJA, Stick Figure, Rebelution, and The Original Wailers.
Meeting band members
We meet KBong from Stick Figure and KBong Music.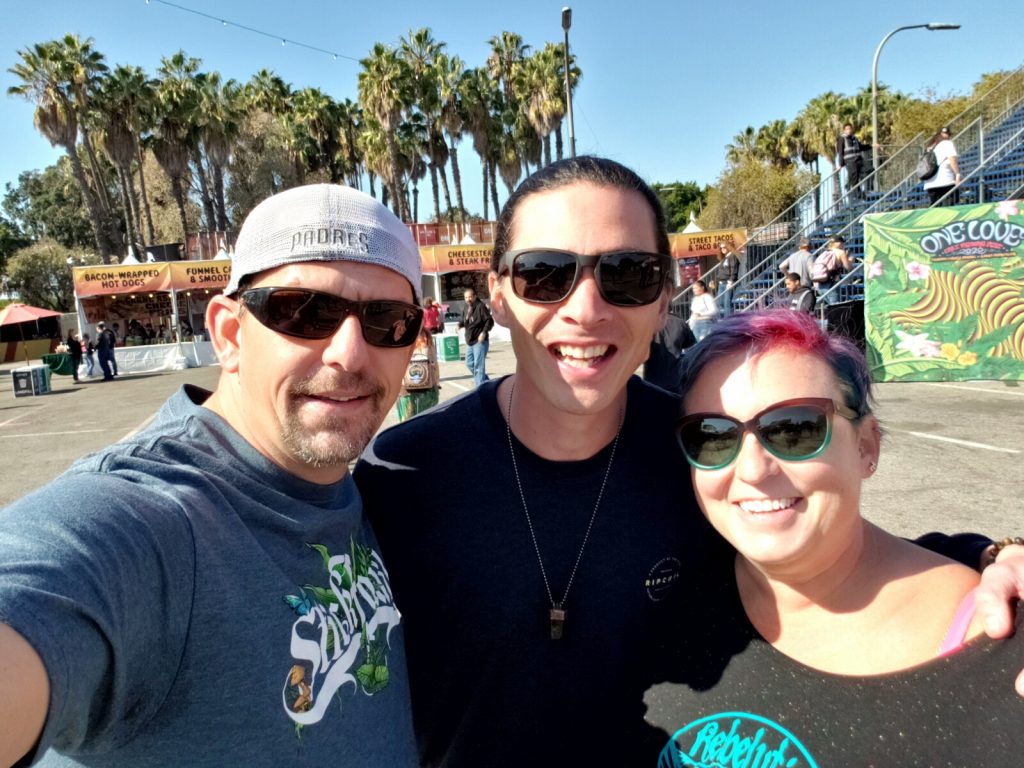 And we met Howi Spangler and Scott Vandrey from Ballyhoo!.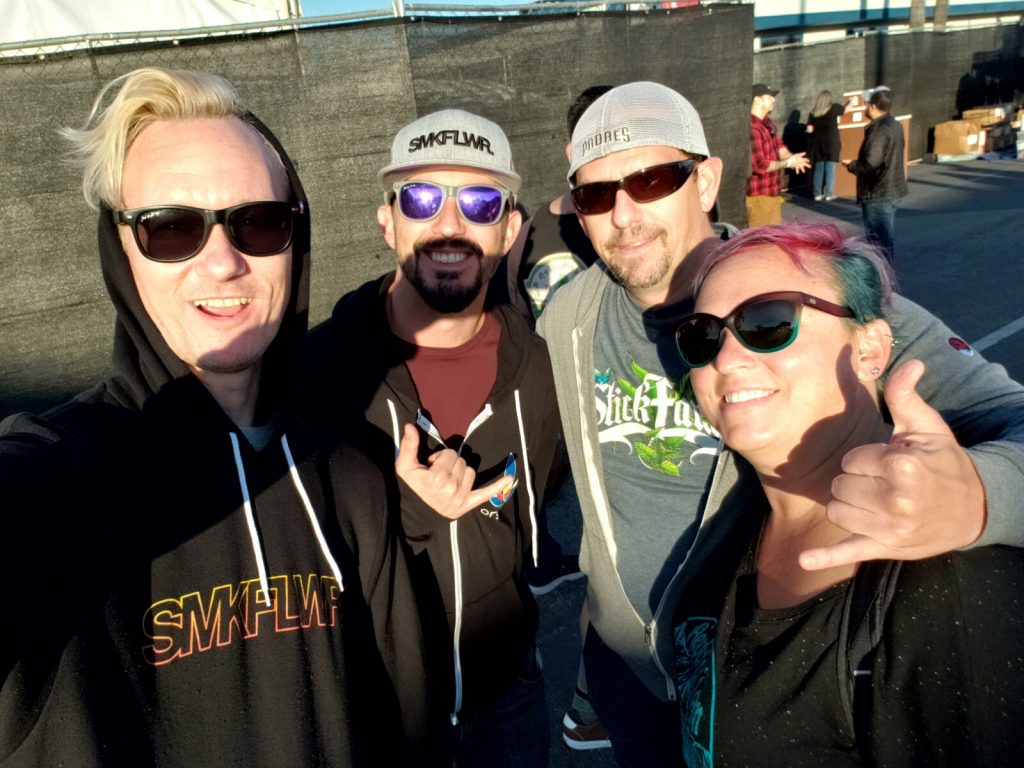 Pictures from the day